As we slowly gear up to our
DIY contest
, I wanted to share a lovely wedding favor idea for your orange themed wedding. I absolutely LOVE chocolate dipped candied orange slices. I could just imagine receiving a package of these as a favor at a citrus themed wedding. They look divine and decadent, but they are incredibly easy to make. I found this step by step recipe with photos on
The Repressed Pastry Chef
. Enjoy...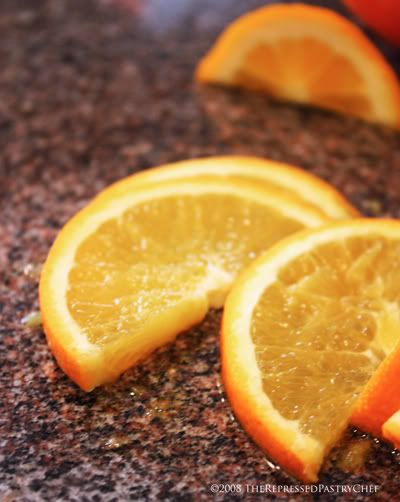 Take an orange, slice it in half thru the ends (lengthwise) and lay the cut side down. Then take a very sharp knife and cut 1/4″ slices. Set these aside.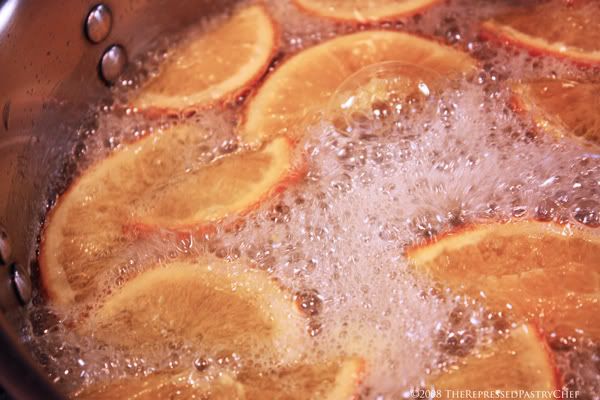 In a large, heavy skillet, bring 1.5 cups water and 1/2 cup of granulated white sugar to a boil… then add the orange slices.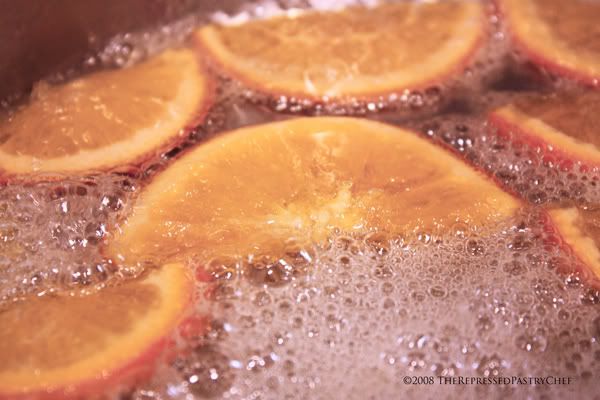 Let it boil for about 5-10 minutes, turning once or twice, then reduce the heat to medium and let it continue cooking for about 30 minutes turning occasionally.
The liquid will thicken and become a syrup. Reduce the heat until the oranges are at a low simmer… continue cooking and occasionally turning until the syrup is thick and the oranges are translucent but still in tact.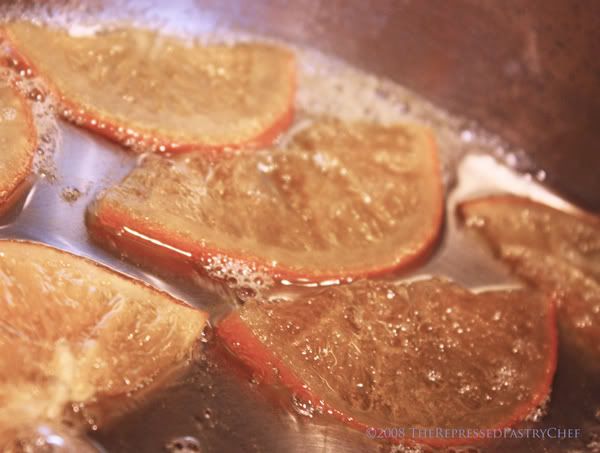 Remove from heat but let the orange slices remain in the pan as they cool for about 10 minutes… then remove to a sheet of wax paper to cool completely.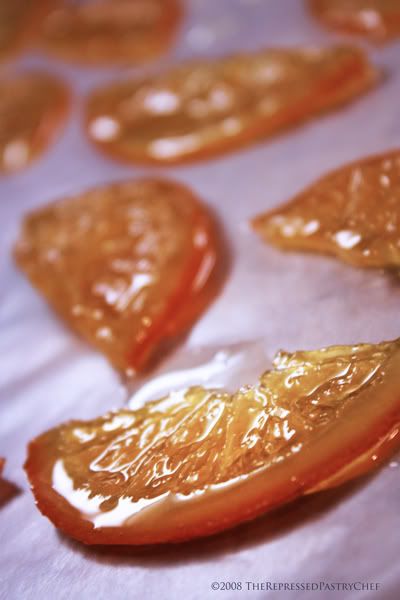 The syrup remaining in the pan can be saved and used in other dishes… great fresh orange flavor.
Place the chocolate into a double boiler over water or melt in a microwave. When it's completely melted and creamy you can begin dipping the orange slices 1/2 way into the chocolate. Place the orange slices on a sheet of wax paper to set.
These can be packaged beautifully in cellophane bags with a lovely orange satin ribbon.
Have you entered our DIY contest?
Can't wait to see what FABULOUS-NESS you create!